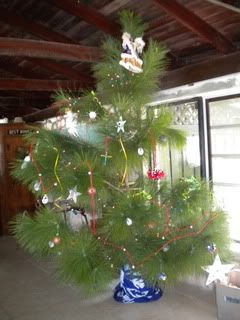 The lights are hung and the Andros Pine Christmas tree has been put up and is being decorated throughout the week as guests make the ornaments. The smells coming from the kitchen are enticing and delicious as Renauldo and the rest of the chefs begin preparing for our Christmas feast!
We are so grateful for all of our new and old friends that are here to celebrate the holidays with us!
Here is a video of the guests enjoying cocktail hour, Christmas music and homemade hummus and tapas that Renauldo whipped up for us last night!
Pin It Now!